And every website looks the same, because people are lazy and unwilling to take chances. When I worked in web design and development around the turn of the century we had to work hard to convince clients that this was a different medium and they shouldn't just shovel their existing marketing collateral onto their domain. Brochureware was everywhere.
Forbes was still writing about brochureware in 2010.
I recently came across online design package Visme, which among many other things will produce presentations. Rather grimly, the lacklustre template design of contemporary website has now slithered its way into presentation templates.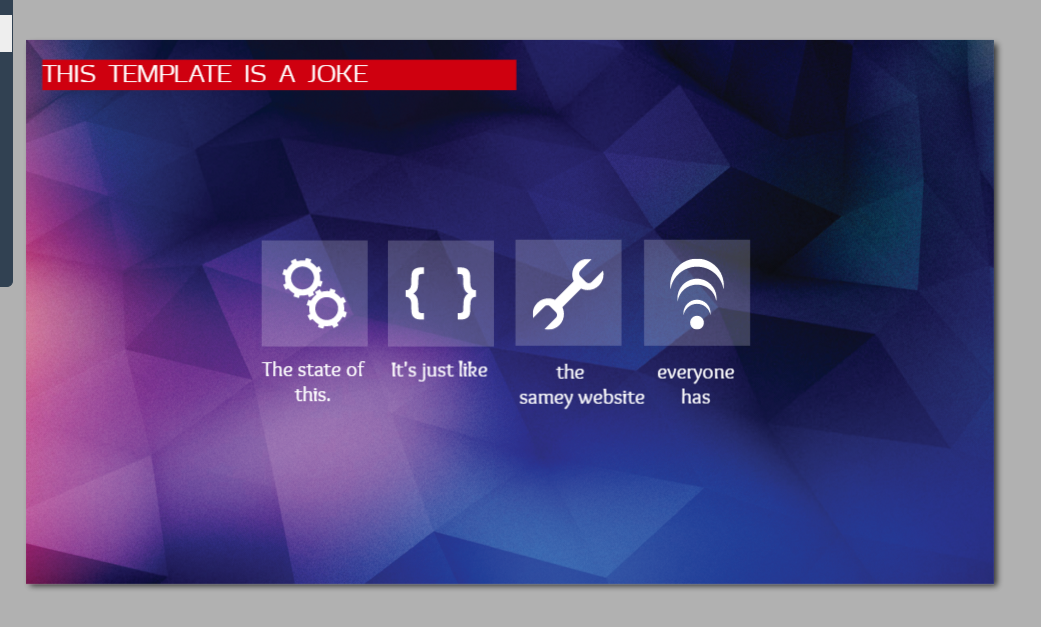 Cog symbols and a wrench, curly brackets and a Wi-fi symbol equals technology now.